Thumbtack Gold Member View or Customer Reviews and
Comments about Our Services.

Computer repair in Miami, Computer repair in Hialeah, Computer repair in Kendall, Computer repair in Coral Gables, Computer repair in North Miami and Pembroke Pines.
---
OUR SERVICES:
99 % Data Recovery from Defective Hard Drives and Flash
Drives. Read this, come Back to our site and try us first.
**Read out Client's Testimonials / Reviews on Thumbtack

99 % Password Recover and Windows Unlocking.
100 % Virus, Malware and Spyware Removal.
All Models of Laptop Display and Keyboard repairs/replaced.
Laptop and Desktops Complete Repairs and Upgrades
Including Windows Operating System to Wind 7 & 8, Security
Software, Hard drives, Ram/Memory and DVD Drives.
---
---









Self Help & Tips
REMOTE SERVICE/Remote Assistance How it works.

---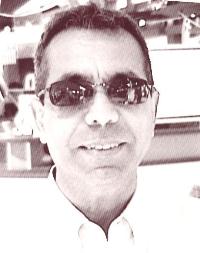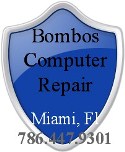 Carlos & Eddy PC Services.
Providing Dade and South Broward County Area Computer Services.
Why call us?
Fast, friendly, reliable service, an honest reputation, a no nonsense.
You don't pay unless we fix it! Policy, fixed flat rates (we try not charge by the hour so you'll always know what you are being charged for), honest service, and 60 days guaranteed service are just a few of the reasons AND we are on average 30% lower cost than the competition which means an average savings to you on repair service of $50-$70 per service event.
---
We Thank You for Your Trust in Our Services and Know that We Respect and We Don't browse or look at Your Computer's Private Information!
We Strictly work within your operating System only!
Is it time for a PC checkup?

Computers perform best when they receive regular, professional maintenance.
The installation and un-installation of software, hardware, and drivers often leave remnants behind in your
registry, resulting in a tangle of unused applications, broken drivers, and
incomplete and empty command signals.
This mass of confusion slows down your computer and if not addressed promptly can lead to
serious problems such as computer freezing, programs not responding, and
Window's system crashes. As well as Viruses, Spyware and Malware Infections!

READ OUR VISTA TO WINDOWS7 UP-GRADE INFORMATION
---
Take advantage of our Complete PC maintenance service for ONLY $60
It involves over 6 hours of Complete fine tuning and
updating of your Desktop or Laptops. Will remove spyware and any virus present too.
[NOTE: $10 to $20 Pick up & drop off charge may apply to extended areas] Contact Tech!
[NOTE: Deep Infections and Prior Infected PCs subject to a $90 Charge]



PRINT WORK ORDER REQUEST FORM PRIOR TO US PICKING UP YOUR PC.
Print and fill out the basic indicated information on your estimate request Form.
To print click Here or click on the printer image above so it will be ready when you
drop off your Computer or when it is picked up.
---
**NOTICE FROM MICROSOFT: Important notice for users of Windows XP with all Service Pack s & 3 (SP3)
The support for this product ends April 8, 2014. To ensure that you will receive all
important security updates for Windows, you need to upgrade to a later version such as Windows7.
We can do this for you, Contact our Tech! READ OUR VISTA TO WINDOWS7 UP-GRADE
---
---
Laptop Screen Repair
Most Screens Replaced for under $200 with next day service and most for $160 to $180
Read more here!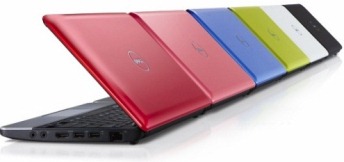 ---
Visit Bombos Computer Repair Facebook Page

Computer Repairs, Desktops and Laptops Complete Repairs including laptop Screens replaced,
Software and Hardware installations. Read Recent Bombo's Computer repair testimonials.
---
---
THIS WEBSITE IS OWNED, CREATED AND MAINTAINED BY www.Bomboscomputerrepair.com